Generally speaking the degree to which one's native tongue disintegrates or is disregarded or taken for granted  tends to vary from place to place. In most conservative or culturally close-knit societies of the world, the degree is  minimal. However, in most liberal societies such as the Igbo society, the degree is exponential and manifests itself in an insatiable quest for knowledge and acceptance of foreign cultures, languages and life style.
Since the early 1970s, the degree at which Ndigbo are being rapidly detached from their rich native tongue and culture is disheartening. The tendency of Ndigbo to continually embrace and promote foreign ideals, philosophies and cultures while relegating theirs may be rooted in colonial brainwashing and deep rooted injustice as a result of loosing a civil war. Unfortunately, rather than fighting against practices which are unjust to their  rich heritage, enterprising  and forward looking way of life, Ndigbo now tend to encourage the perpetuation of failures among themselves as in proverbial shooting of oneself on the foot.
However, no other self-imposed or inflicted injustice diluted Igbo  self pride more than the abandonment of their culture and language that in turn precipitated the distortion of Igbo heritage or way of life. As a result, English (Christian) names dubbed as passports to heaven are replacing meaningful indigenous and cultural names causing Ikechukwu to be substituted with Iyke. As if mangling the names is not enough, authentic Igbo names of towns and villages that were deliberated mis-spelt to suit the colonialists still remain today without any political or cultural challenge to revert to their originality. Worthy of mention are Ọka" that became Awka, Igbo became Ibo, Igboụzọ that became Ibusa and Enugwu meaning the top of a mountain became Enugu.
Due to the foregone, dooms day lurks in the corner for Igbo Language and culture. According to the United Nations, 'the Igbo language is trending towards extinction' - because a majority of Ndigbo have abandoned their language and culture in pursuit of other foreign languages and cultures. An individual's Language embodies his essence, it serves as a crucial link of connection to self-identity, a family, community, and society. A loss of Language is a loss of culture and identity because 'Our language is our identity and badge of honor to wear forever'.
This disturbing trend MUST be stopped now before it is too late for our children to be a "Lost Battalion" in IGBO NATION and foreign lands. Any child who cannot speak or appreciate the God-given language and culture of his/her parents will regrettably be lost and/or confused within a very short TIME period in a foreign land. 
To reverse this ugly prediction by the UN and others, and make hay while the sun shines, Mother Tongue Academy (MTA) and Igbo Ga-Adị Movement have created the EASIEST and FASTEST ONLINE METHOD to learn the Igbo language. Our unique Trade Mark method involves  the use of only the first five (5) Igbo Alphabets,  namely (A B CH D E) and borrowing "M" to teach how to speak Igbo within one (1) hour interval.
In view of the above, Mother Tongue Academy and Igbo Ga-Adị  will appreciate a cooperation or partnership for all hands to be on the deck to teach our children, youths and our foreign families  Igbo language and culture now before it is too late. Charity begins from home. No stones should be left un-turned and nothing is more pressing for Ndigbo now than to pass on our language and culture to our younger generation. Nobody else will do it for us. This is our moment and we must seize it now. 
ONYE KWE CHI YA EKWE! YA GAZIE!! IGBO GA-ADI!!! IGBO KWENU!!!! RIE NỤ!!!!!! MỤỌ NỤ!!!!!! ZỤỌ NỤ!!!!!!!   
CONGRATULATIONS!
YOU'RE ON YOUR WAY TO READ THE E-BOOK OR LEARNING HOW TO SPEAK IGBO TODAY. PLEASE WATCH SIDE BAR VIDEOS TO SEE OUR EFFECTIVENESS!!!
                      PLEASE LISTEN TO IGBO TRADITIONAL MUSIC
BECOME A MEMBER TO ACCESS LESSONS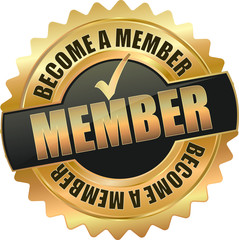 FREE IGBO LESSONS NOW! Start by TOUCHING OR CLICKING ON EACH PICTURE AND THEN PLAY THE SOUND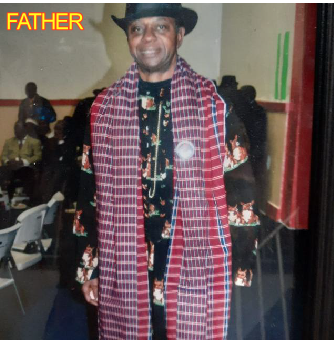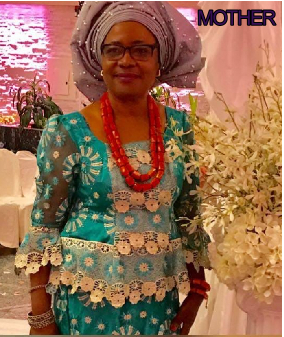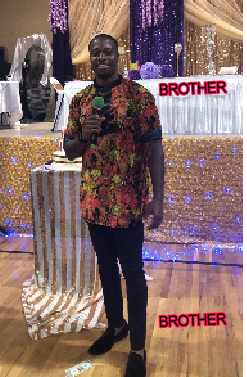 LESSON PROGRESSION RECOMMENDED FOR BEGINNERS