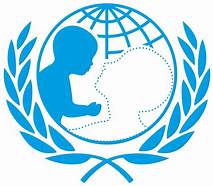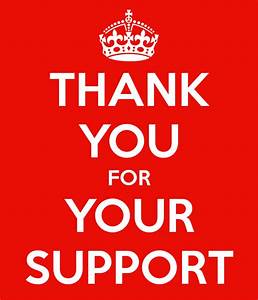 The Terms and Conditions in this website are between Mother Tongue Academy (Native Tongue Academy) and the end users, hereinafter, variously referred to as Students, Clients, Customers, Members, Groups, Sponsors and Donors.
Please, it is very important that you understand and agree to our terms of use before purchasing or using any lesson or reading any document or article or subscribing to anything on our website.
We are selling Membership to our Online lessons at very reasonable rates to encourage widespread speaking and understanding of Igbo language and culture, respectively. In doing this, we have painstakingly ensured that our  method of delivering our lessons to our diverse  audience is not only easily understood, but also user – friendly.  
We, therefore, invite you to join us to make our efforts worthwhile to all concerned as we cannot let Igbo Language go into extinction. If you have any questions  or concerns or corrections for us to make, you are most welcome to do so using our 'contact us' page.  
Purchasing a lesson Online
Purchasing a Plan will give full access to all lessons on our website for the stipulated duration of your purchase. Our website has many plans to fit any budget and needs of each client or student (End User). By purchasing a membership in our Online Lessons, you agree to the followings:
All our lessons have been tested by using live students to ascertain they meet minimum requirements for each student to learn helpful content and gain needed confidence in speaking Igbo language at preferred rates and convenience;

There is no warranty or in any other way any form of liability on our part  for any student who is not able to learn as he/she should;

Mother Tongue Academy (Native Tongue Academy) reserves the right to offer discounts or permanent price changes at any moment without prior notice;

Members of our Online Lessons may join an Igbo Forum to interact with other Members for the sole purpose of increasing knowledge and productivity. Our forum uses Texts, Images, Audio and Videos for effective communication;

After purchasing your Membership, you can access all lessons at  unlimited times during your Membership duration. However, your Membership for individual student cannot be transferred to any other person.  Only Group Membership can share the number of valid license to stipulated number in that Group. Groups are in Fives (Group-5); Tens (Group-10); Fifteens (Group-15) and Twenties (Group-20). Groups larger than these can be negotiated as needs arise to help communities and/or organizations (associations) teach Igbo language and culture to their children or youths or anybody who is interested to speak Igbo language, culture or way of life.

After the expiration  of a membership, you can renew as you need. We do not do recurrent billing. You can keep renewing as frequently as you want and your valid membership gives you access to newer lessons and updates. There may be no downloads allowed from our website. You may send us a special request for us to let you download any lessons at a reasonable rate;

Although the number of access to our website is  not limited, no member is allowed to share his/her login credentials with any other person. Violators will be kicked out without warning.
Accept Payments
We currently accept payments with Debit, Credit Card via PayPal and PayPal PRO account. Our Payment Gateway is 100% Safe. Our Payment Gteway does not share your information for anyreason whatsoever. We also accept Offline payment through our banks in USA and other locations as need arises. All offline payments cause delays as they  default to pending until proper verification of payment is made.  Thus, expect delays if you choose offline method of payment.
Warranty
Igbo Online Lessons are provided "as is" without warranty of any kind, either expressed or implied. In no event shall our teachers or other related persons  be liable for any damages, including, but not limited to, direct, indirect, special, incidental or consequential damages or mistakes or other losses arising out of the use of or inability to use our lessons.
We can guarantee that our lessons are always comparable and compatible with latest smart phones and other electronic devices!  Internet explorer and Chrome are  highly recommended for most PC and laptops.  We can guarantee that our lessons are fully responsive to the current smart devices/phones  out there today. As a responsive Platform, we share the good news that all texts, images are expandable to an individual's need. All a client needs is a good ear piece for private listening comfort. A portable external speaker will be ideal for groups or family members.
Support
Customers that purchased membership, can login and request our support for a period of their purchase duration. However, the minimum support we can give is for one day and the maximum is 30 days immediately after membership sign on. We provide 24/7 support services through Forum, Support Tickets or Contact us via E-mail from Monday to Friday. Our support staff are always ready to assist each member to navigate our system.
But take note that support cannot be misconstrued for one-on-one tutoring session. One-on-one tutoring can be arranged with proper fee charge and  stipulation. In other words, one-on-one-Tutoring costs extra per hour. Upon agreement and payment, a one-on-one-Tutor will be assigned to the student.
Mother Tongue Academy(Native Tongue Academy) reserves the right to limit or cancel support in the following situations:
Unreasonable behavior by the client, such as, bad language, obscenity, racism, etc;

The client is not cooperative in providing additional details on the issues raised;

The client requires support from the website while he/she does not have the valid membership for the lessons on the website;

The client lacks the custom features which will require us to modify our lesson plans  to meet customer's requirements. In this case, we will consider to develop it as a custom work if it is possible to implement and charge accordingly.
Refund policy
We do not have any money back guarantee. Please, go through our free lessons on our home page before making any purchases. Or better still, simply "Test Drive"  it for one (1) day and make up your mind if you like it or not before purchasing to avoid buyers remorse.
Thanks for reading through our Terms and Conditions. Now, fasten your SEAT BELT for a fun ride in Igbo language and culture.
Finally, we do hope that as you subscribe to our lessons you would refer us to many others. By so doing, you would have contributed in no small measure in promoting and  propagating Igbo Language, Culture and Way of Life. IGBO KWENU! Ya Gazie!!. IGBO GA – ADI!!! Onye Kwe, Chi ya Ekwe!!!!!!!!!!!!
===============